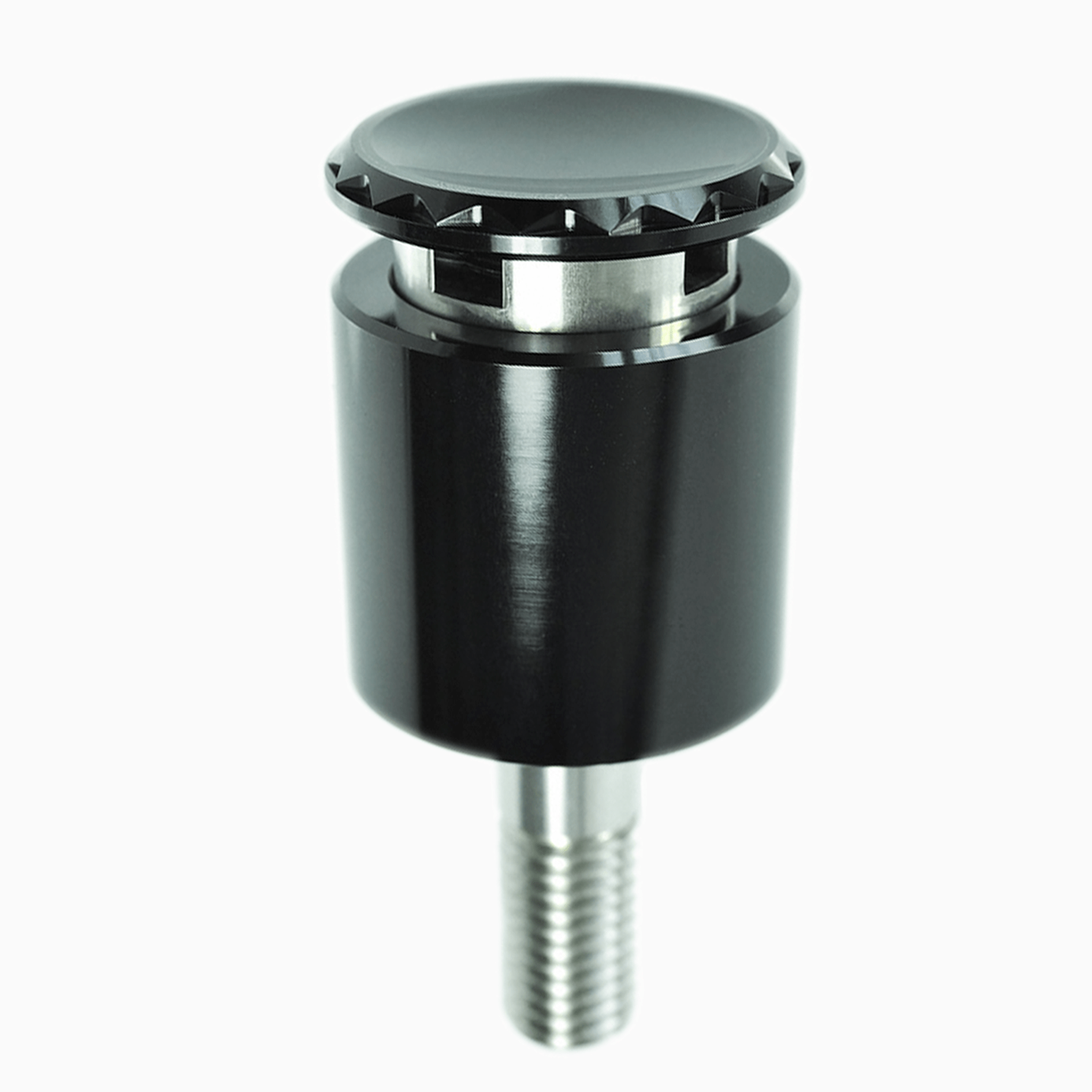 bar extension set BMW
The bar adapter BMW cap enables all mo.view bar end mirrors to be mounted on BMW handlebars without having to move the handles or fittings on the handlebars.
The adapter creates a clamping surface for the handlebar end mirror outside of the steering tube. Suitable for all motogadget mo.view mirrors.

It is CNC machined from billet aluminum and stainless steel and the aluminum is black anodized.

The bar adapter BMW cap comes with two threaded pieces for the left and right side of the handlebar.
The assembly takes place directly in the thread of the BMW handlebar.
Please note: one pack contains 2 adapters
SKU: 7001064